About Us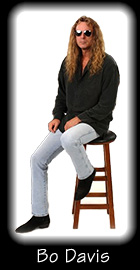 Sonic Recording was built from the ground up in 1989 by Bo Davis. The studio has always maintained an old school approach with an MCI JH-24 2" 24-track recorder and Sound Workshop 34C analog console. Complementing the analog approach is a collection of top of the line, industry standard microphones from Neumann, Shure, AKG, Sennheiser, Royer, beyerdynamic and more. We've also got Lynx mastering quality A/D D/A converters as part of our top-of-the-line Pro Tools Ultimate rig.
Our analog tape and Pro Tools Ultimate DAW has connected the best of the old and the new technology while providing industry standard tools to compete in today's marketplace. Getting all that great sound into Pro Tools is done with multiple Lynx Aurora converters and mic pre's from Neve, API, SSL and our vintage analog console. Our collection of plugins includes companies such as Universal Audio, Waves, SPL, Plugin Alliance, FabFilter, SoundToys, Steven Slate Digital, Toontrack and much more.
The facility is a stand-alone building custom designed recording studio and covers over 2000 square feet. Advanced sound treatment includes non-parallel walls and ceilings plus quadratic residue diffusers in the back of the control room using a LEDE (live-end, dead-end) design. The main tracking room has wood floors and wall treatment and is the largest in SWFL. Drums sound incredible in this space and all tracking areas have tall, angled ceilings, even our adjoining isolation rooms. Even the lounge has a great sound for tracking!
Services: Albums, EP's, singles, demos; tracking, analog or digital; mixing; overdubs; song production, composition, co-writing, arranging and programming and instrument instruction. We can work with whole bands or singer/songwriters. If you don't have the whole band we can supply top session players for just about any genre. Say you have guitars and vocals recorded at your home studio but don't have the room or mics to record drums, we can help. We can handle files from Pro Tools, Reaper, Cubase, Cakewalk or any DAW that supports the OMF file format. Got the tracking done but need a great mix? We can help with that too.
You can follow some of our current projects on our Facebook page. Feel free to leave comments or ask questions there as well!
From our Cape Coral location, we serve musicians in Fort Myers, Fort Myers Beach, Naples, Port Charlotte, Lehigh Acres, Punta Gorda, Sanibel, Captiva, Pine Island, Marco Island, Estero, Bonita Springs and all the rest of Southwest Florida. We're only minutes from US 41 and I-75 and are close to shopping, restaurants and lodging. Coming in from out of town? It's hard to beat the weather here in sunny Southwest Florida.